Back to Day 10: Onawa - Cherokee Forward to Day 12: Cherokee - Wahpeton




Day 11: 27-Aug-2002, Rest day in Cherokee

Got up, and had continental breakfast at the hotel, then walked to the nearby laundromat, and wandered through KMart while my clothes were washing.

After the laundry was done I walked to the Cherokee Mental Health Institute (no, not to check in). It is a huge facility founded in the late 1800's as an inpatient hospital. It sits on a huge site, with large lawns, Victorian buildings, and an erie feel. Half expected to see Jack Nicholson hanging around. The grounds are essentially a local park, with a path winding around the perimeter and some flower gardens and a prairie restoration along the way. The local newspaper had a front-page story reporting that 13 of the approximately 230 full-time employees were being laid off due to budget cuts. There are typically 65 patients admitted at any given time.

It is interesting that only a few days ago, in Greeley, NE, when I stopped at the town cemetery for a rest, the grass growing there was Blue Grama (the state grass of Colorado, btw) and it was in its full bloom, and about a foot tall. Around here, in the prairie, the Big Bluestem is also in full bloom, and it is as tall as I am.... What a difference only a few hundred miles makes in the weather and vegetation.

After walking around the hospital grounds, I walked downtown and had lunch at a local bar, The Gasthaus, then stopped at the combination Bike Shop/Radio Shack store for supplies and advice on routes north. Then I walked to the Sanford Museum and Planetarium, which had an exhibit of old bicycles (commemorating RAGBRAI, which had passed through a few weeks earlier), and a permanent exhibit of local history, archeology, and paleontology.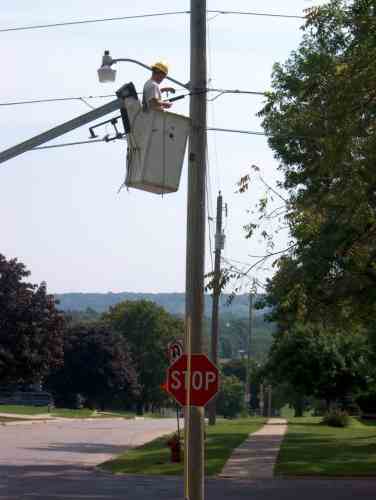 Cable Guy.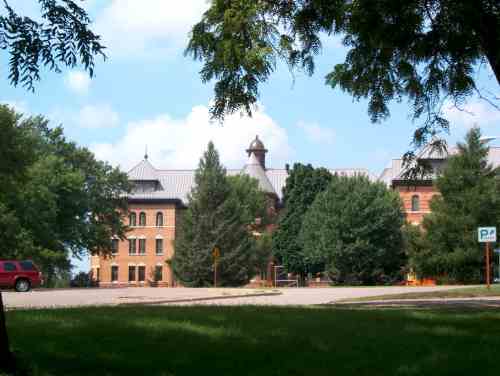 Cherokee Mental Health Institute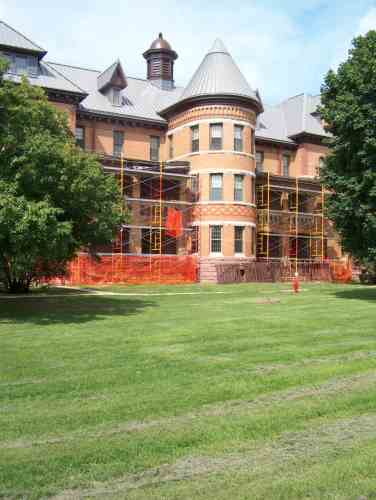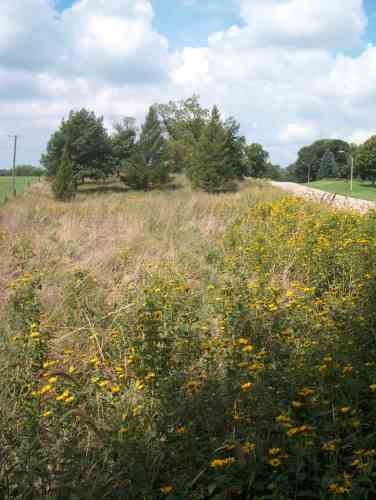 Prairie restoration at CMHI.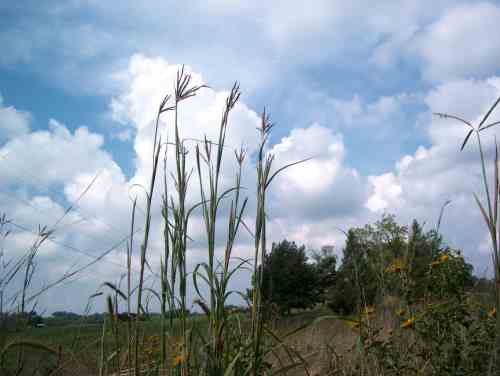 Big Bluestem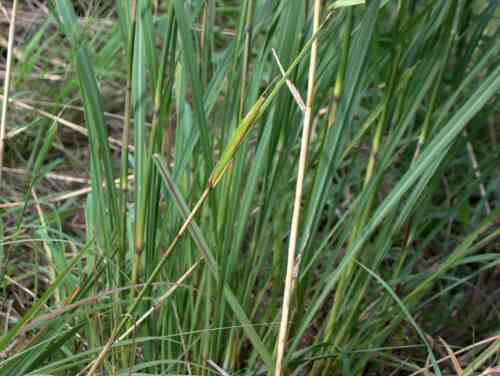 Big Bluestem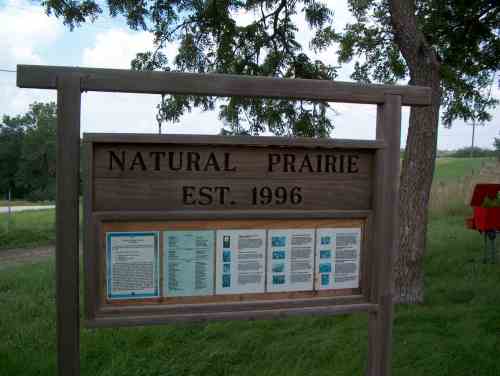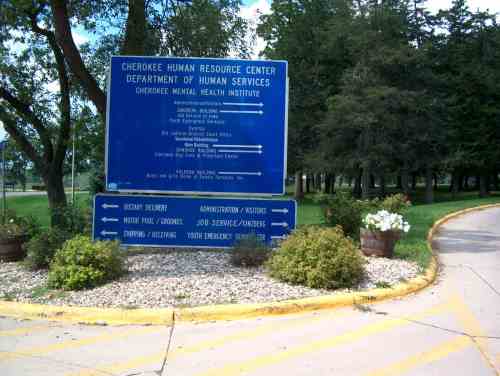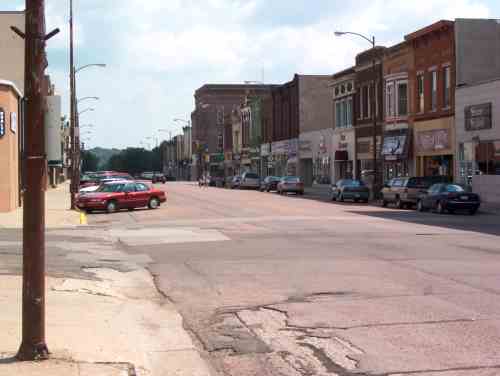 Downtown Cherokee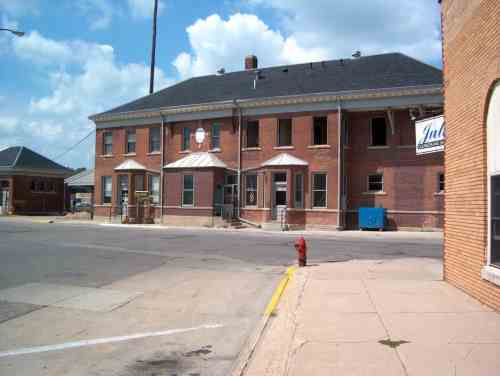 Cherokee Depot, undergoing renovation. Chamber of Commerce office is in this building.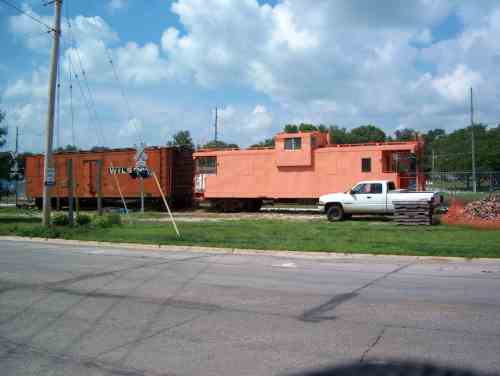 Train cars to be restored as part of the renovation project.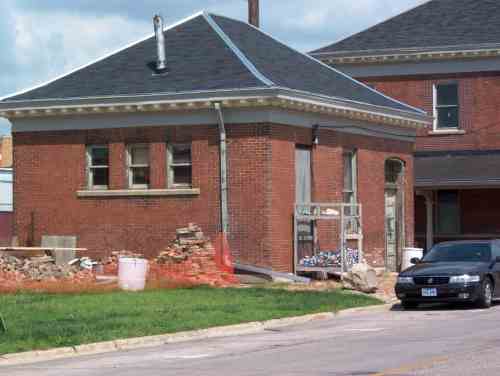 Depot outbuilding.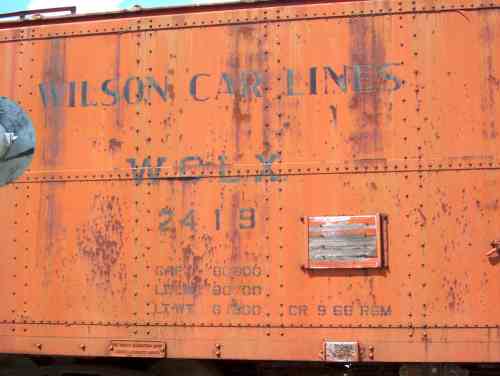 Railroad buffs like to read these numbers. I don't know much about them, except the one that tells us that it was built in October of 1957.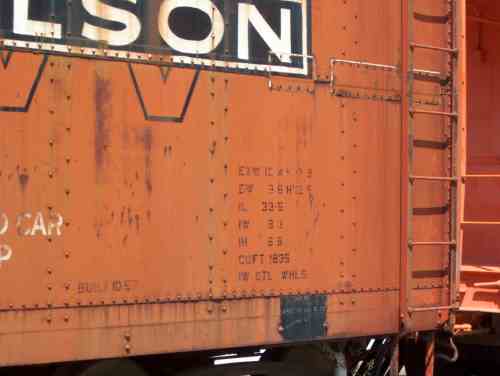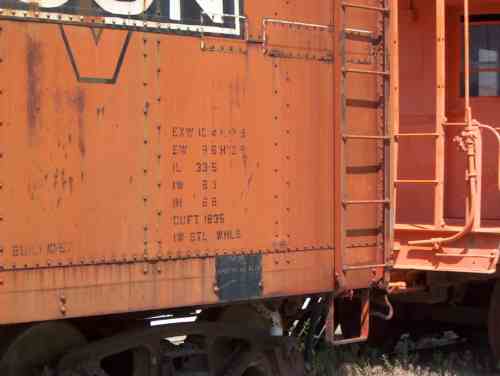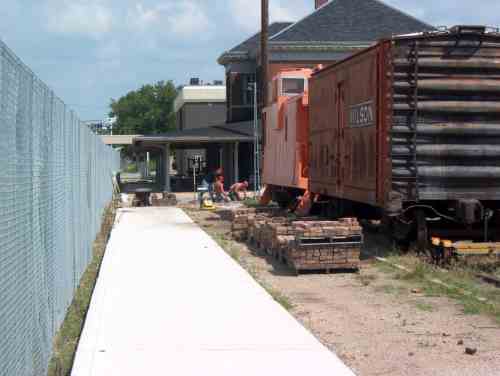 Workers working on the renovation.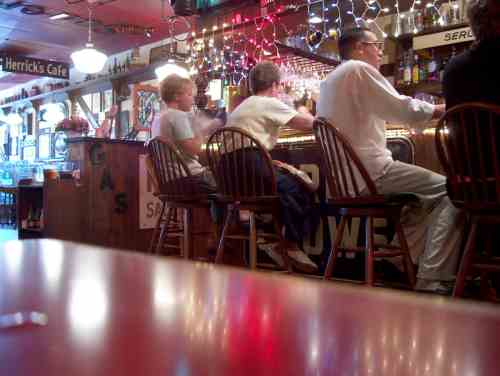 Lunch at the Gasthaus.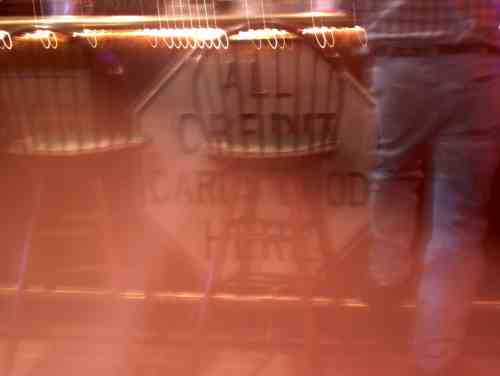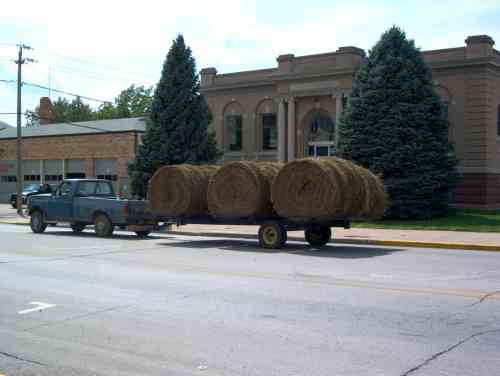 Typical midwestern small town traffic.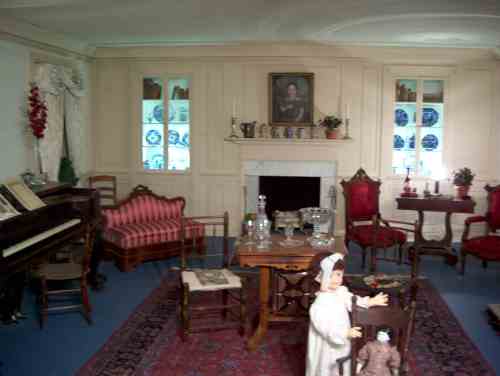 An exhibit in the museum showing Victorian era room and furnishings.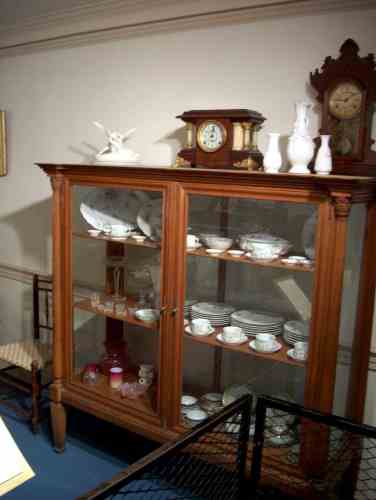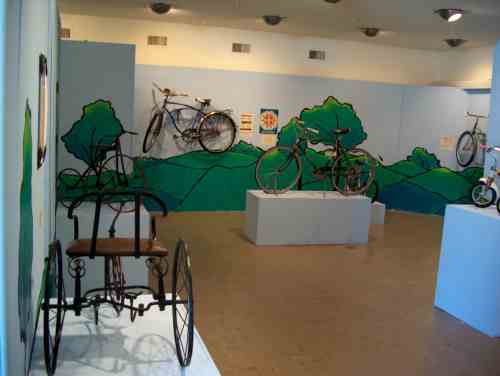 Old bicycle exhibit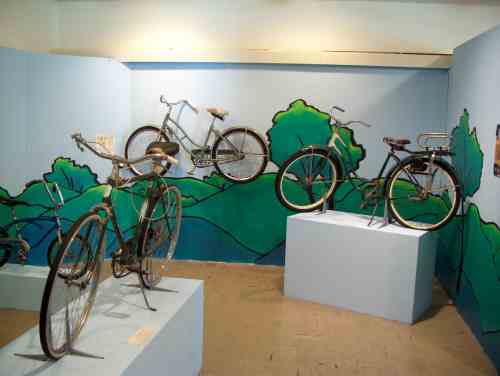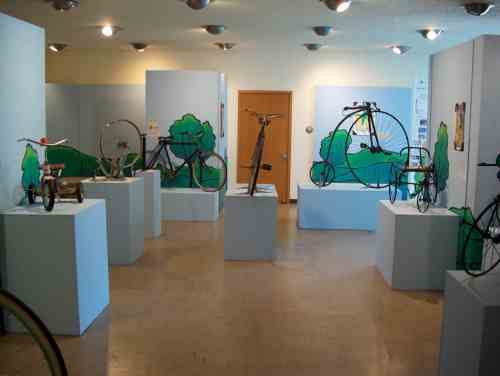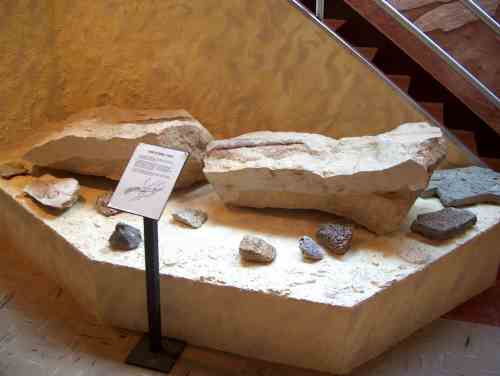 Paleontology display.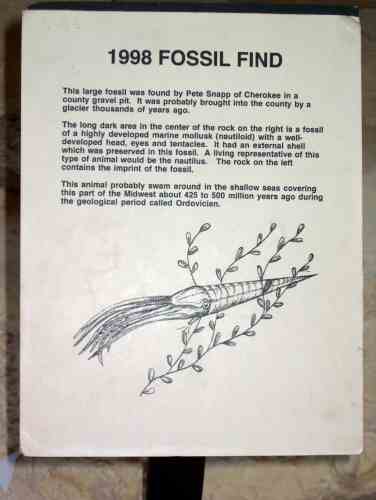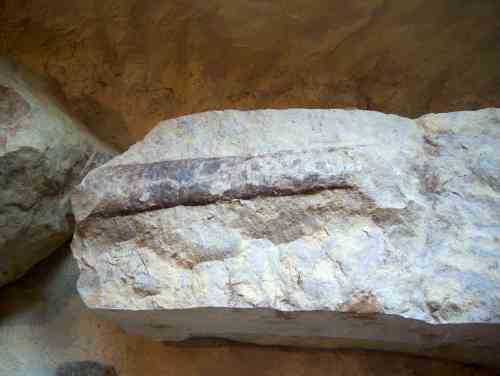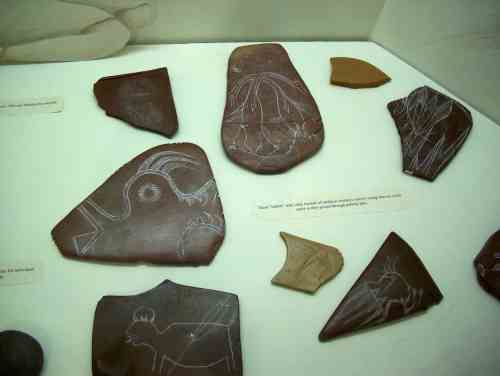 Archaeology display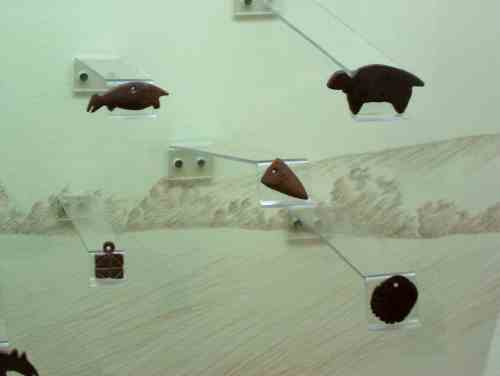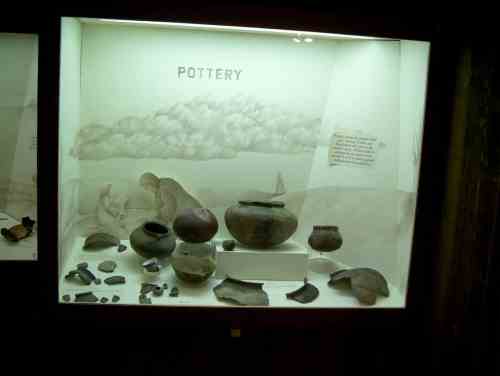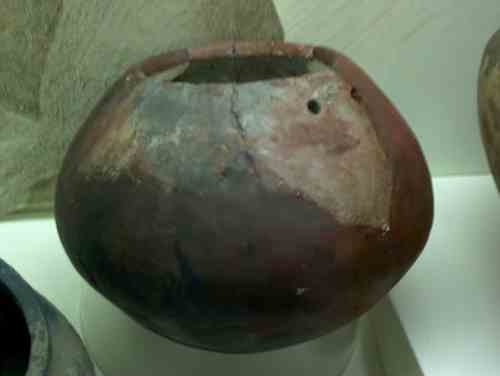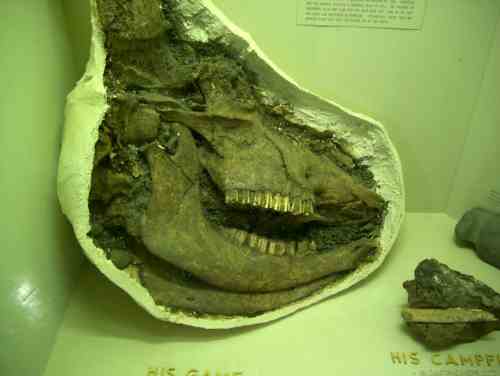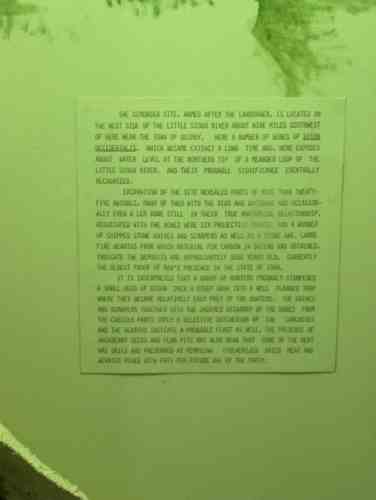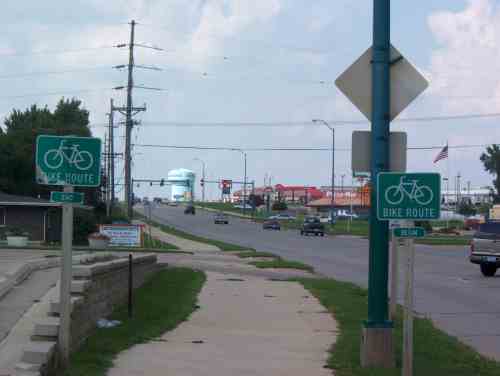 Is this the world's shortest bike route, or what?


Back to Day 10: Onawa - Cherokee Forward to Day 12: Cherokee - Wahpeton