Back to St. James - Faribault Forward to Day 16: Finale Hudson - Connorsville

Day 15: 31-Aug-2002 Faribault - Hudson, WI (map)
Today's distance       65.5 miles
Time moving:              4 hours, 56 minutes
Time stopped:             5 hours, 00 minutes
Ending elevation:       952 ft
Max speed:             44.1 mph
Moving average speed:  13.2 mph
Overall average speed:  8.5 mph
Cumulative climbing:   2367 ft
Cumulative descent:    2553 ft
Total distance:       932.0 miles



Only one more day after today!

I left Faribault just after sunrise, and had a great ride, through the gently rolling hills through the land of Cows, Colleges, and Contentment. This is great bicycling terrain, quite flat, but nice scenery, and that brisk south wind was still at my back.

I crossed into Wisconsin at Prescott, and stopped in at the home of my friends Roger and Sue Merrill. They were not home, and when I called Roger on his cell phone was disappointed to learn they were at the emergency room, where Sue was undergoing much agony with a lower back problem. They thought they would be home in an hour or so, and I left my bike at their place and walked down the hill to the Dairy Queen. After a while I walked back up the hill and sat on the porch until they arrived.

Sue was in quite a bit of pain, but she was remarkably pleasant considering the circumstances. They are shopping for a new house, and Rog asked me to come along with him to go look for one of the places he had a listing for. I hadn't been in a car in over two weeks, and the sensation of speed above about 40 mph made me absolutely giddy.

After we got back to the house we visited for a while, and then I got back on the bike and headed north to Hudson, where Markey lives.

I hit the fastest speed of the trip today, descending into the Kinnikinic valley (44.1 mph) just north of Prescott, and could have gone faster except the car ahead of me was obeying the speed limit. When I was in college, during the mid-80s, I bicycled these roads a lot, and the growth since then has been much like it has been around Fort Collins since that time. What used to be rural farm roads are now residential and shopping areas. Fort Collins has done a better job of providing bike lanes or trails as the demands on the roads increased.

At mid-afternoon I arrived at Markey's house, near Hudson, and it was a wonderful relief to be at a place that felt like home. I was quite drained, physically and mentally, and after two weeks on the road it was wonderful to be here.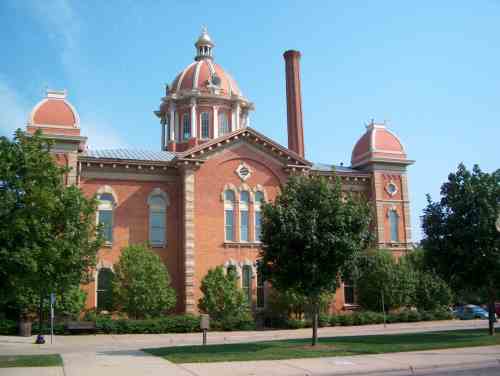 Old courthouse in Hastings, MN.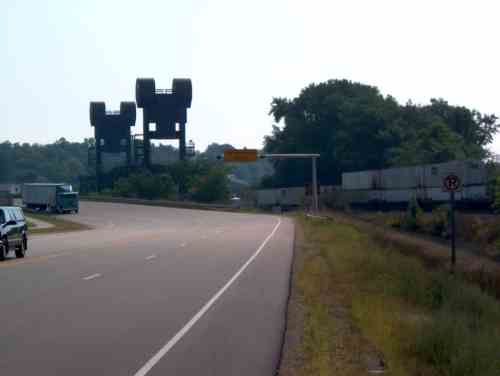 Railroad bridge over the Mississippi River. The distant trees are in Wisconsin.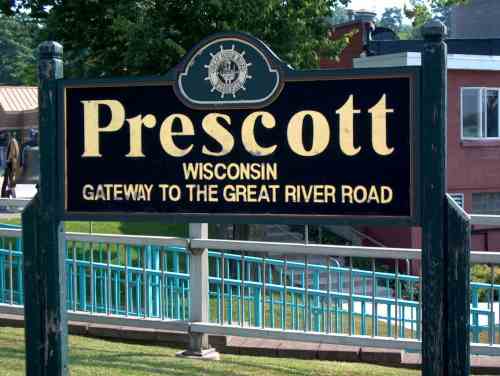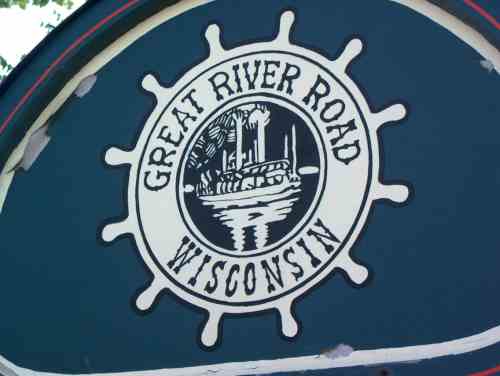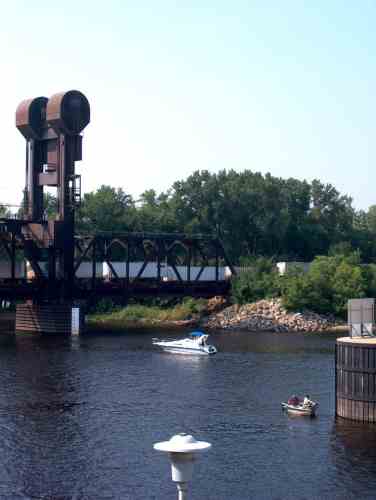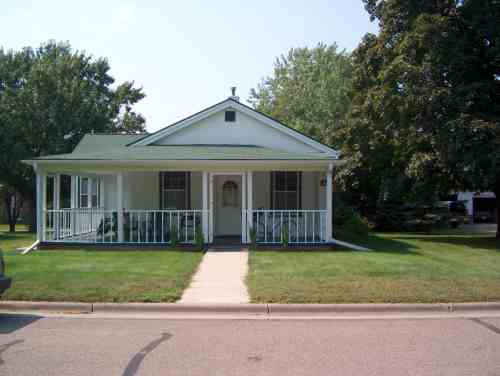 Roger and Sue's house in Prescott.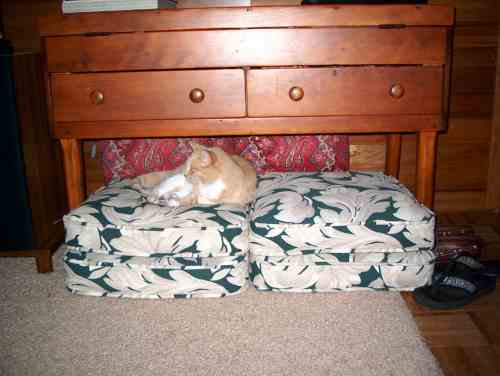 Markey's cat PickyPicky.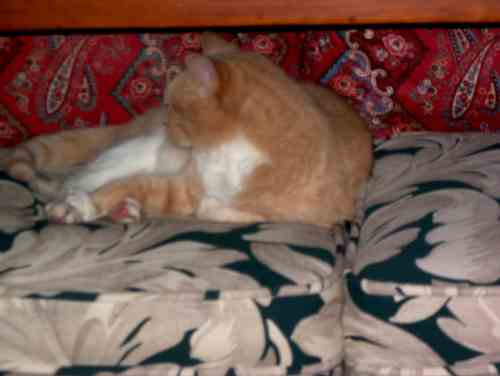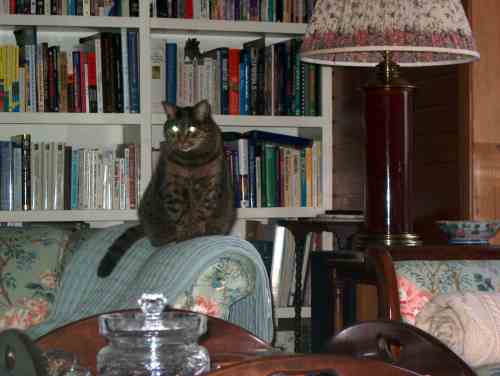 Rascal.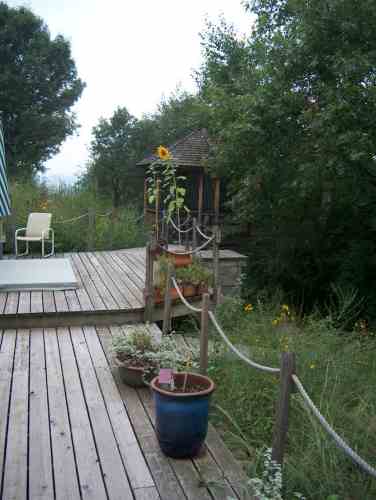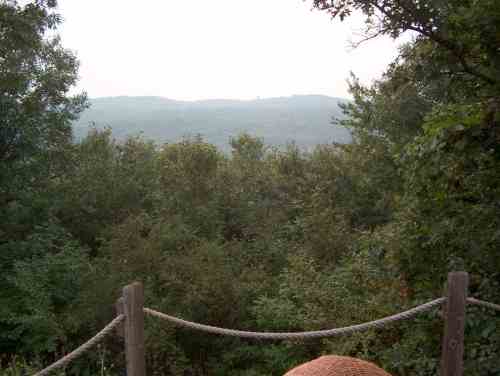 Willow River valley, near Hudson, from Markey's.
Back to St. James - Faribault Forward to Day 16: Finale Hudson - Connorsville